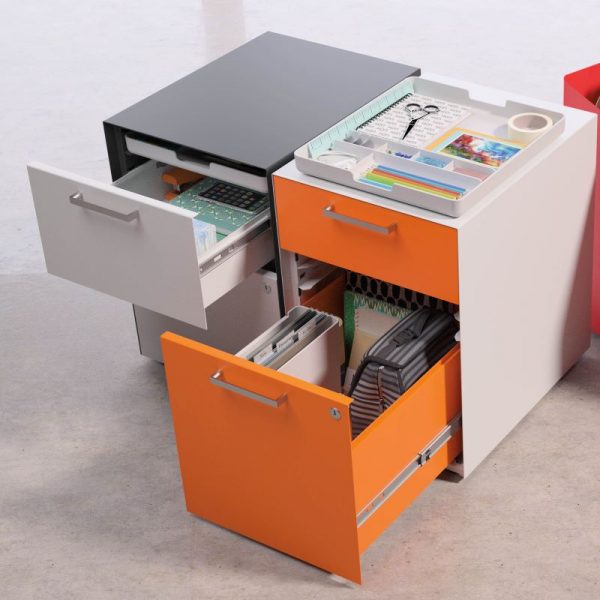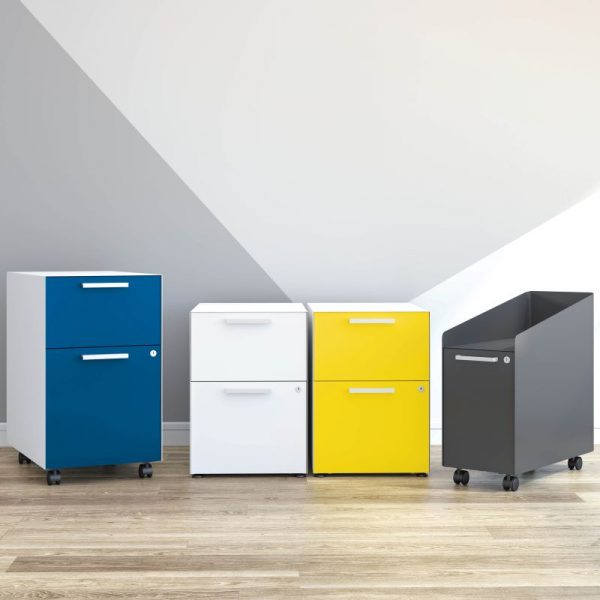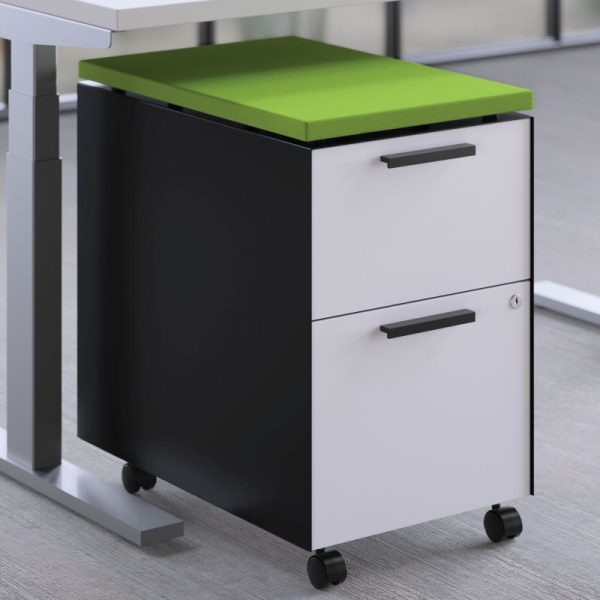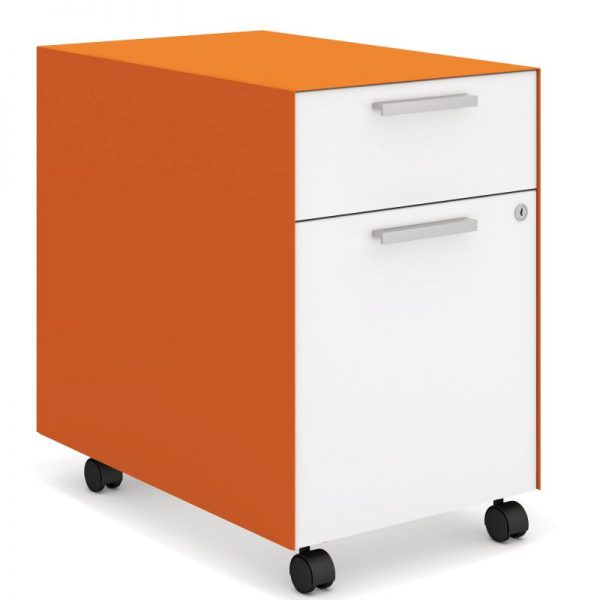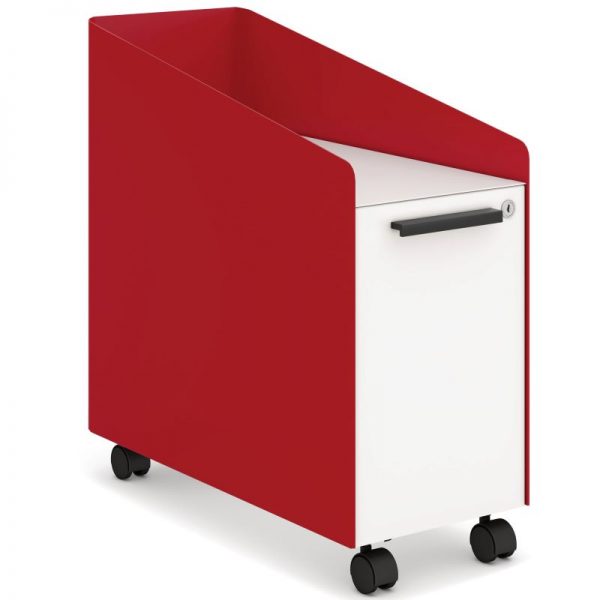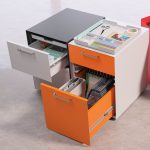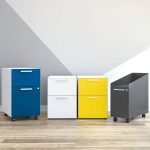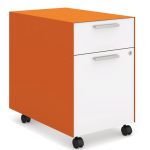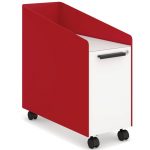 Fuse Standing Pedestal File
Description
Specifications
Description
Fuse takes personal stowage to the next level, with sizes and options that just make more sense for what?s being stowed today. To operate at your best, you not only need quick access to your tech and work gear but also your running shoes and protein bars. Pair that with an added pop of color, and Fuse gives new meaning to needing your personal space.
Designed to make the most of the compressed footprint of desking, benching and height-adjustable workstations
23″ deep pedestal with extended height drawers provides more space for stowing or storing what matters most to you
Accessory trays fit perfectly within the alcove and 15″ bin to keep odds and ends out of sight but organized
Add a pop of color with an optional two-tone design to give new meaning to personal space
Four casters allow you to move your storage wherever you need it
Taller drawers create higher capacity storage for personal items, filing and more
Rear casters swivel and front casters are fixed
Casters are designed to clear the top of Coordinate feet
Standard core removable locks make re-keying a breeze
Will it fit in my office? Will it even fit my needs? Before buying, you need to know all the measurements, features and details.
24″ High
GENERAL
Caster Quantity: 4
Caster or Glide: Caster
Counterweight: No
Gross Weight: 62.0 lbs.
Overall Depth: 23.25″
Overall Height: 24.0″
Overall Width: 15.0″
DRAWERS
Ability to Key-Alike: Yes
Document Size Accommodation: Letter
Drawer Configuration: Box Bin/File Bin
Drawer Depth – Box: 18.49″
Drawer Depth – File: 22.54″
Drawer Extension Percentage – Box: 85.00%
Drawer Extension Percentage – File: 85.00%
Drawer Quantity Available: 2
Drawer Suspension – Box: Ball-Bearing
Drawer Suspension – File: Ball-Bearing
Hangrail Options: Front-to-Back
Lock: Yes
18″ High
GENERAL
Caster Quantity: 4
Caster or Glide: Caster
Counterweight: No
Gross Weight: 54.0 lbs.
Overall Depth: 23.25″
Overall Height: 18.0″
Overall Width: 15.0″
DRAWERS
Ability to Key-Alike: Yes
Document Size Accommodation: Letter
Drawer Configuration: Box/File
Drawer Depth – Box: 18.49″
Drawer Depth – File: 22.54″
Drawer Extension Percentage – Box: 85.00%
Drawer Extension Percentage – File: 85.00%
Drawer Quantity Available: 2
Drawer Suspension – Box: Ball-Bearing
Drawer Suspension – File: Ball-Bearing
Hangrail Options: Front-to-Back
Lock: Yes