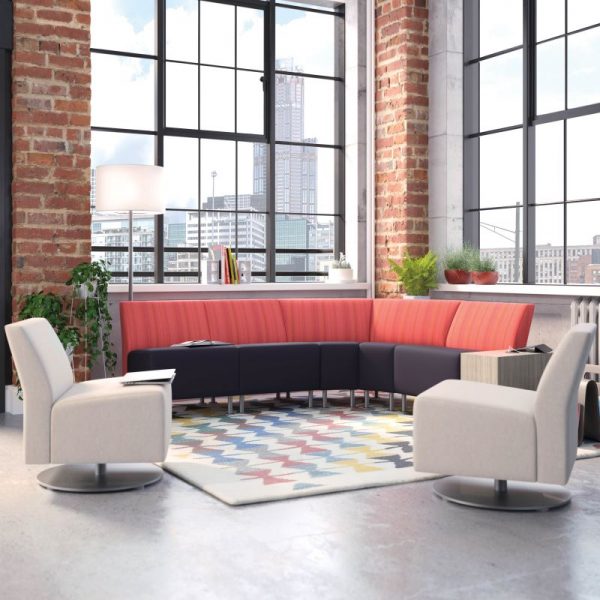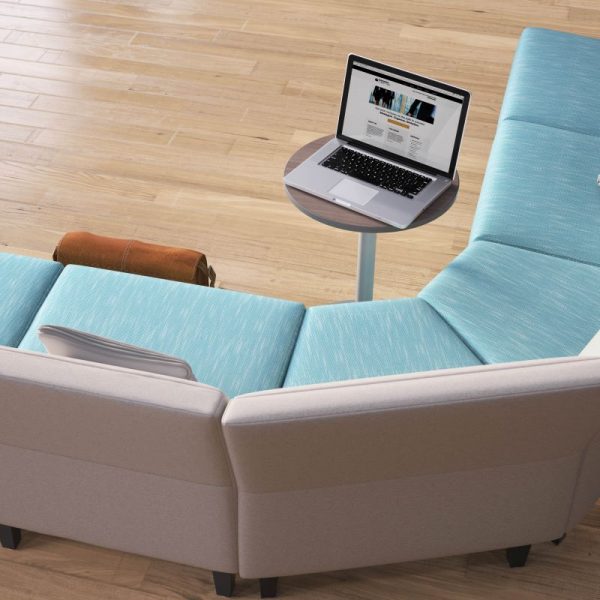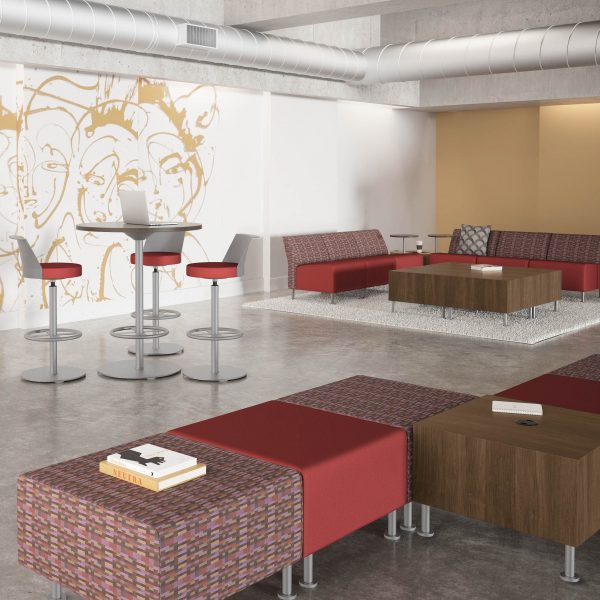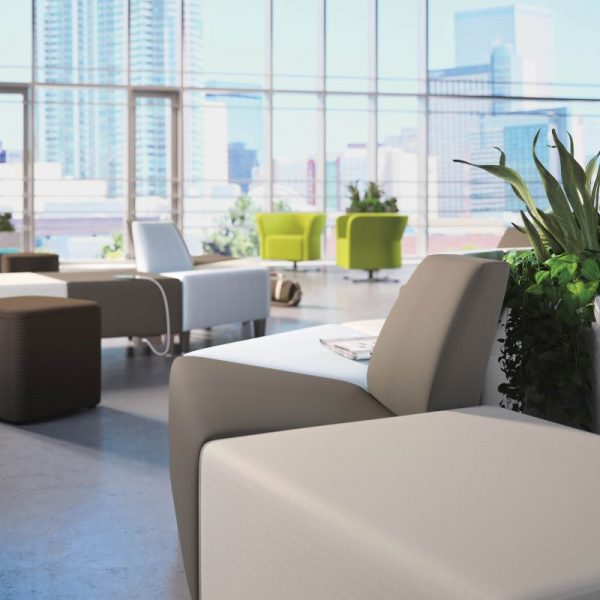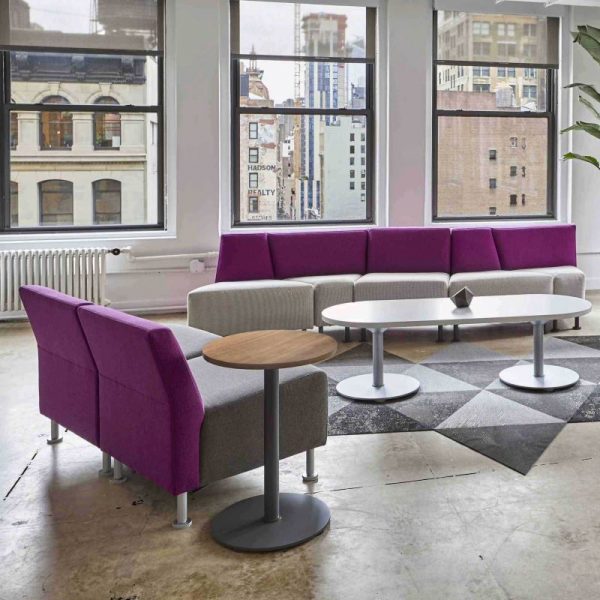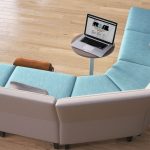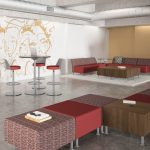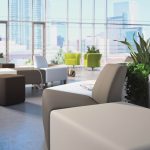 Flock Seating
Description
Create a Productive Environment
Wherever people migrate within a space, Flock is designed to support their needs. With a full collection of comfortable mobile elements that work seamlessly together, you can make the most of every square inch of your space. The combination of seating, tables and ancillary products help people interact with each other, challenge one another, and receive the support they need.
Endless Options for Increased Interaction
A furniture designer with more than 40 years of experience, Brian Kane designed Flock to encourage teamwork and turn any space into a social, common area. The collection of contemporary seating and tables supports activities ranging from a casual chat between coworkers to a scheduled group brainstorming session. Flock's four-leg chairs are available with round, tapered round or tapered square legs for greater design flexibility. And there's a stool option too. So go ahead — take advantage of smaller spaces that aren't being used, arrange collaborative areas near workstations for impromptu meetings, and enhance community and welcoming areas to make guests comfortable. When people Flock together, good things happen.