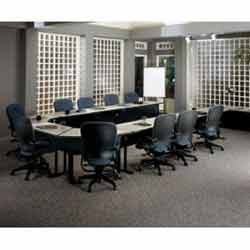 How can you reconfigure HON Essential Foundations? Let me count the ways. These uniquely flexible workstations can be arranged in a multitude of layouts. If you're looking for attractive, durable, compact, portable and versatile workstations, look no further – you've found them here.
Need to make room when training is done, or move to another room? These tables easily flip and fold for compact storage until they're needed again.
Use our optional table truck to simply and efficiently store and move folded tables.