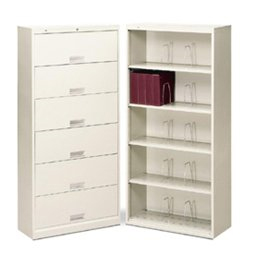 600 Series Shelf File

Collection: Brigade™
Model Number: H625, H626, H626N

Maybe you like to file out in the open, or perhaps you prefer to file behind closed doors. If privacy or security is an issue, 600 Series shelf files give you the option of closing the receding doors and locking up your files. If not, then file them on open shelves for quick and easy access.

Dimensions: Dimensions vary
Available in two sizes to handle letter- or legal-size documents.
Choose from receding doors or open shelves, according to your preference.
Facilitates high-density record storage and retrieval.