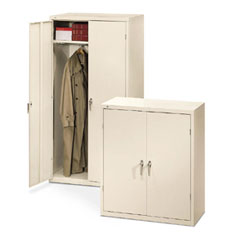 If your desk is the heart of your office, then your storage cabinets are the backbone. With a firm foundation of sturdy, dependable cabinets for storing essential items, important work won't get mislaid under that pile of supplies that belongs in the cabinet.
Dimensions: Dimensions vary

Available in two depths and two heights to meet your specific storage needs.